What's better than a Vegan BBQ Food Truck? Two Vegan BBQ Food Trucks!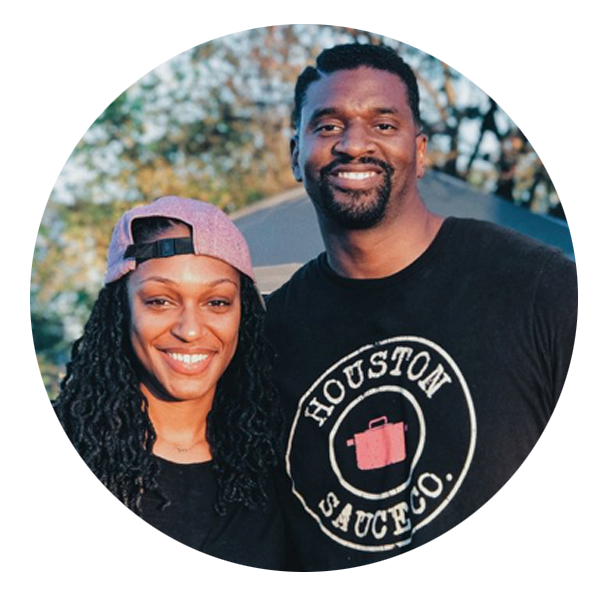 Congratulations to our favorite husband and wife duo, Courtney and Chasitie Lindsay of Houston Sauce Co. They launched their company on SuperBowl weekend in 2017 and introduced their first 100% vegan barbecue food truck in January 2020. Their endeavor has been so popular that they are expanding and launching a second food truck this year! #TruckYeah
Since that time, they have added a BBQ trailer and a food truck, with a second truck launching this year. They've also expanded the brand by adding a Vegan Storefront called Sauce Co. Shoppette, selling all 9+ sauces they have to offer, Grab N Go meals, Fresh Juices, and more.
Music and culture have always been at the heart of the Houston Sauce Co. food truck experience. Pairing food and music with events like "Tupac & Tacos", "Beyonce & Boudain", "New Jack Swing + Cauliwings", "Gucci & Gumbo" and the list goes on and on.
Our Favorite menu items, all currently available on their daily food truck menu and all featuring PAOW! Plant-Based products.
L to R: Buffalo Chik'n Nachos, Trill Chik'n Po Boy, Trill Chik'n Bites.
Rotating Weekly Menu can be found on their social media pages:
Check out their Food Truck, Houston Sauce Kitchen for a delightful Vegan experience. Follow on @houstonsauceco via Facebook and Instagram for updates on locations, times and menus.
See you soon. Tell 'em Future Foods sent ya!
Be sure to share your PAOW! with us at @GetPAOW.