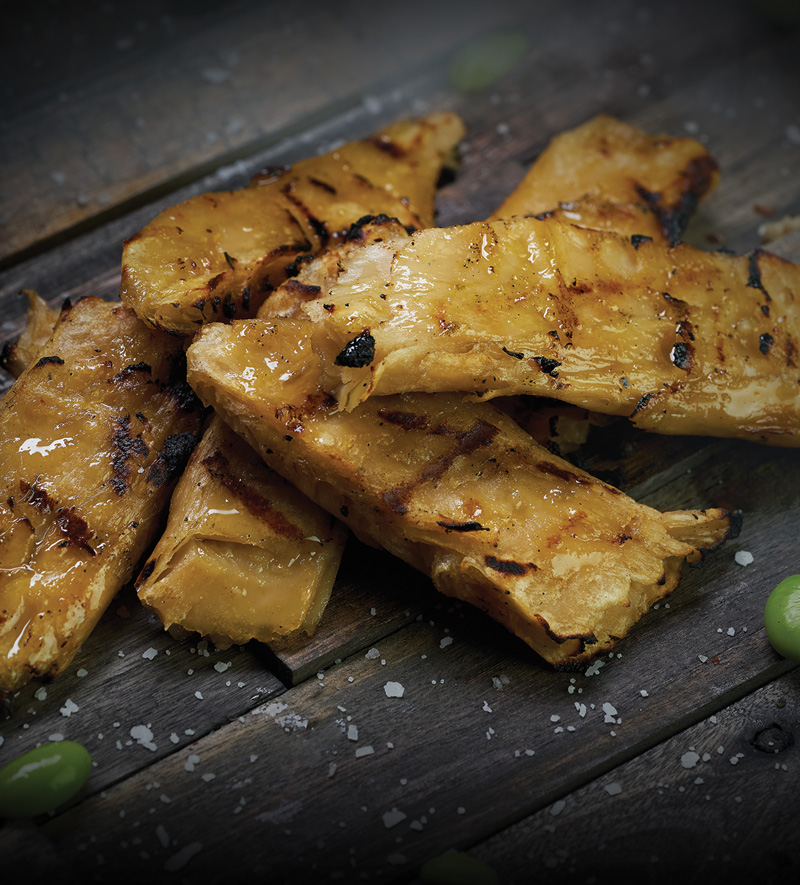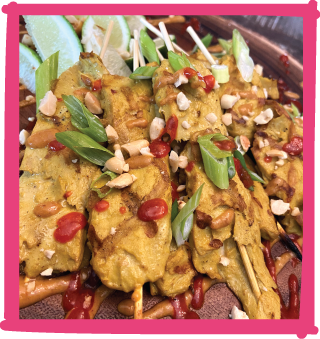 PAOW! CHEF STYLE
Premium texture and flavor to use any way you want. Created with three simple all-natural ingredients, PAOW! Chef Style is the plant-based protein you can use in all your dishes to create revolutionary flavor experiences.
PAOW! Pieces
Ready-to-cook, 100% deliciousness. Smaller, more uniform cuts ideal for a variety cooking methods, PAOW! Pieces let you menu deliciously innovative portion-control protein offerings.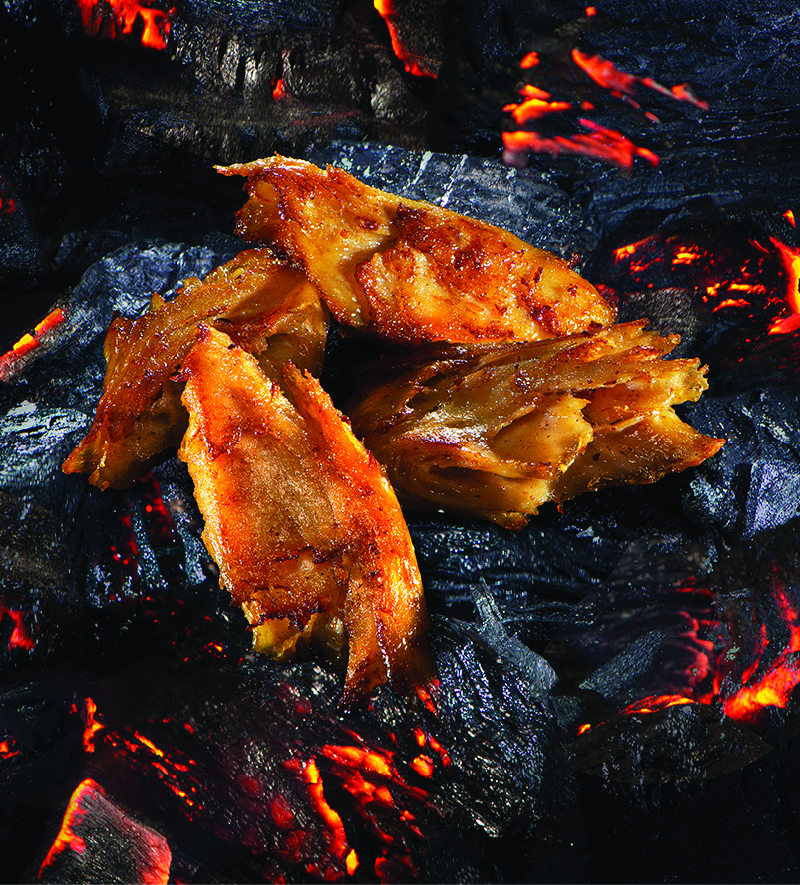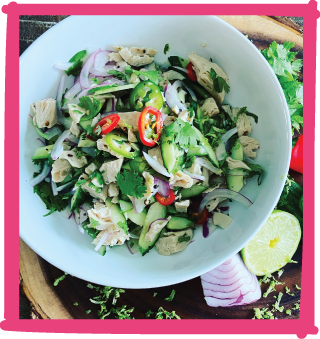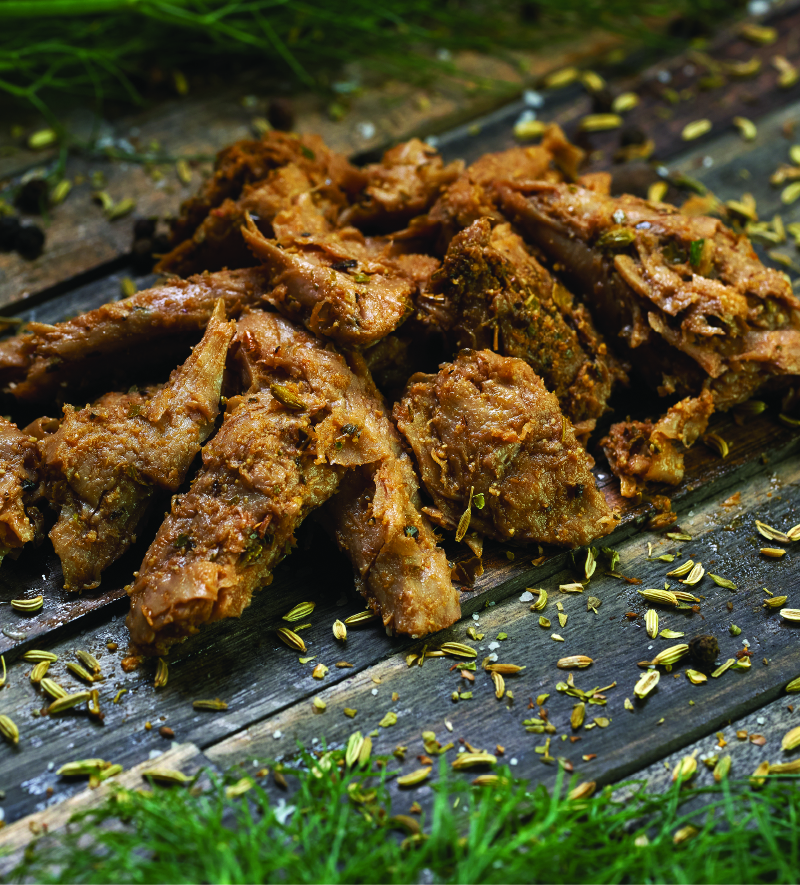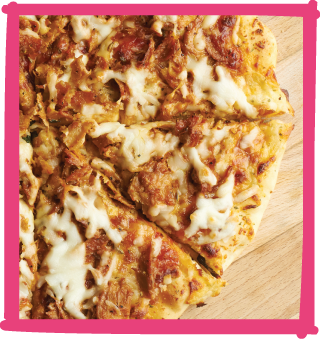 PAOW! Italian Sausage Flavored Pieces
Unstoppable protein. Unapologetically plant-based. Each delicious bite of PAOW! Italian Sausage-Flavored Pieces packs an incredible, one-of-a-kind texture that's out of this world.
PAOW! Pepperoni Flavored Pieces
Pepperoni pow! Minus the meat. From the ultimate meatless pizza to badass breakfast burritos and more, the amazing bite of PAOW! Pepperoni-Flavored Pieces bring favor and fun to any menu creation.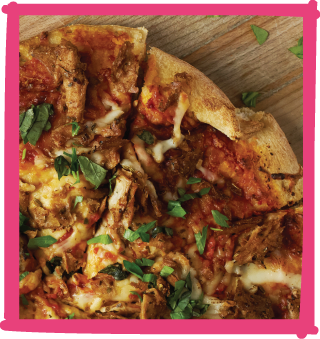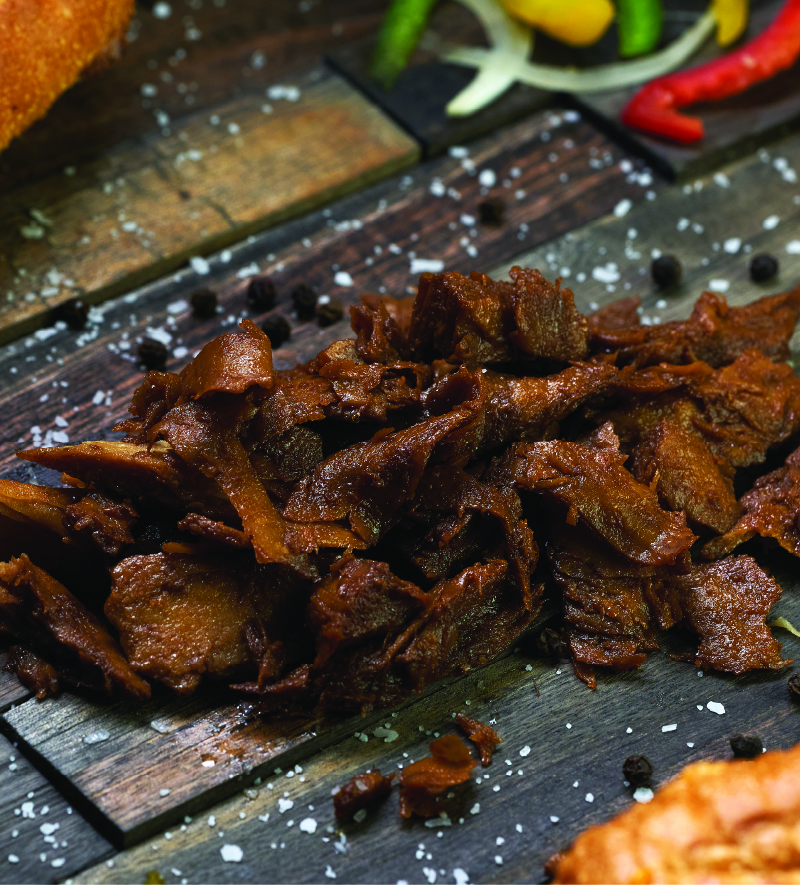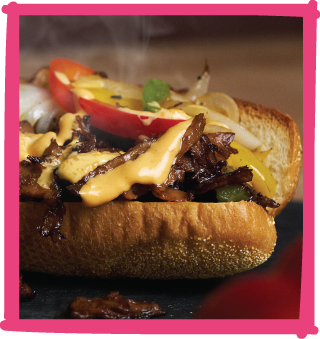 PAOW! Dark Pieces
Culinary coolness. Plant-based perfection. With it's incredible, one-of-a-kind bite, PAOW! Dark Pieces create a unique eating experience beloved by the most discerning plant-based protein seekers.
PAOW! Light Pieces
Foodie fandom. Meatless mantra. From the perfect meatless Philly cheesesteak sandwich to awesome plant-based entrées, PAOW! Light Pieces deliver guiltless protein and signature flavor across your entire menu.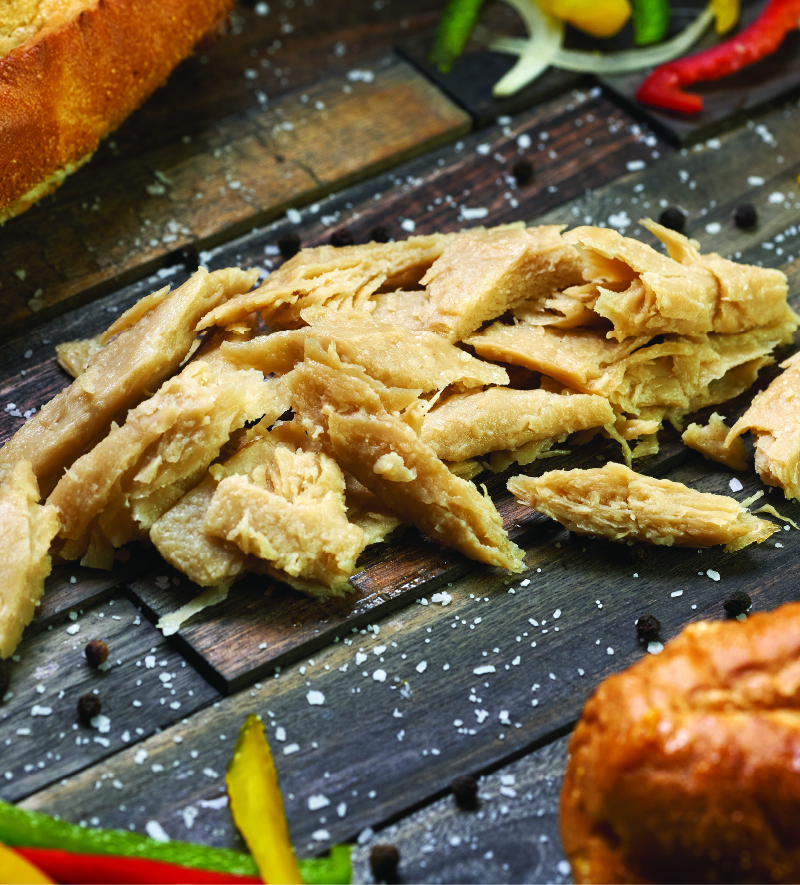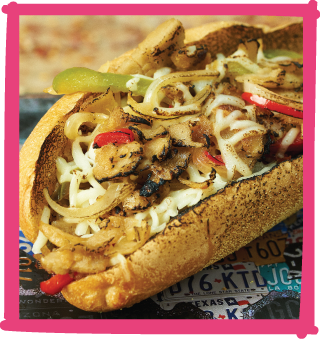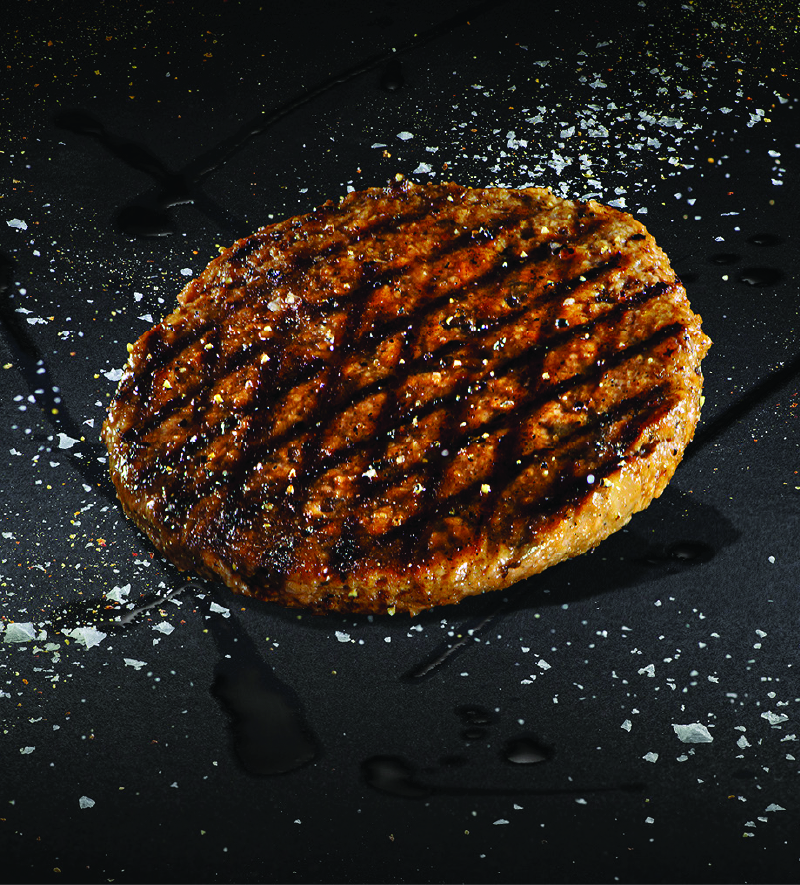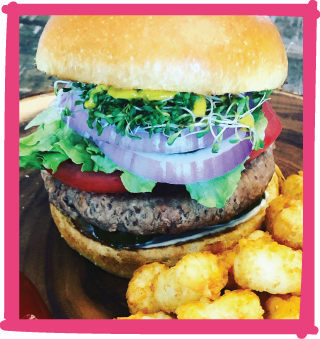 PAOW! Burger Patty
Incredible flavor and texture for uncompromising creations. Whether grilling, baking or pan-frying, our ready-to-cook PAOW! Burger Patties deliver a perfectly-charred-on-the-outside, juicy-on-the-inside signature flavor protein experience.
PAOW! veggie bites
A cornucopia of garden goodness. Packed with a rich blend of carrots, peas, broccoli, corn, celery and seasonings, our crispy, corn flake-crusted PAOW! Veggie Bites give you a ready-to-cook protein option that's simply plantastic.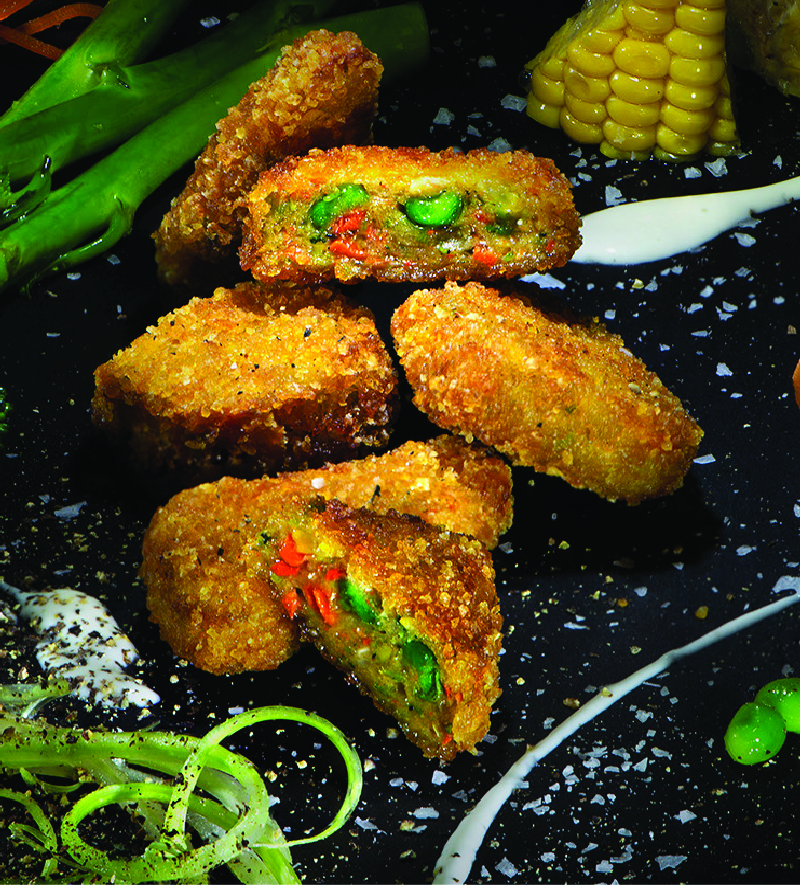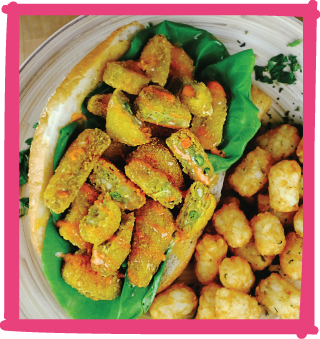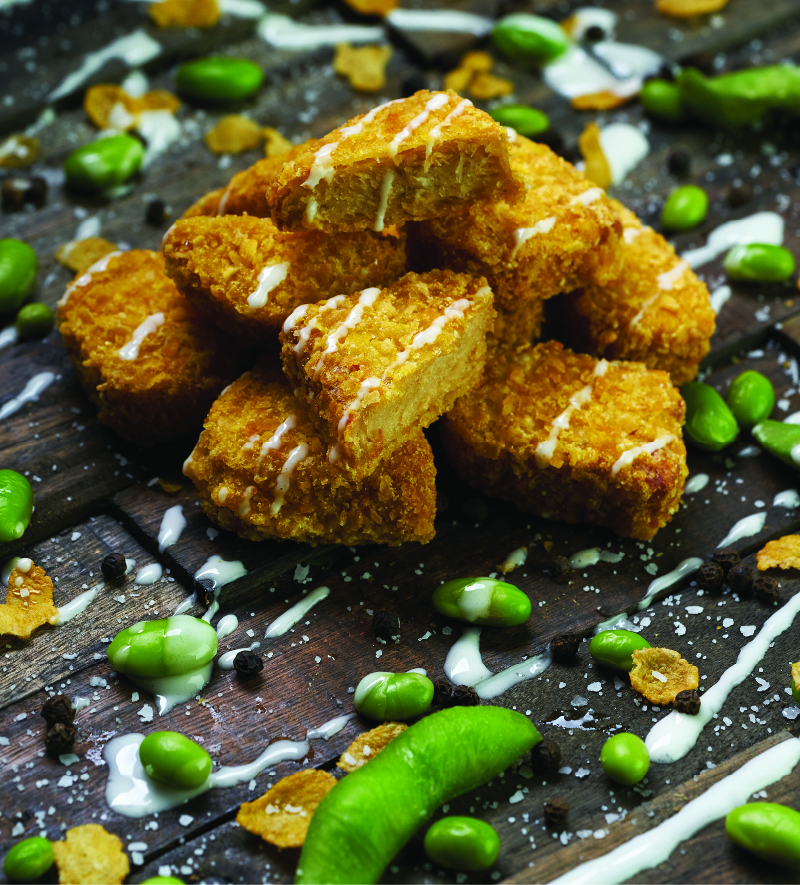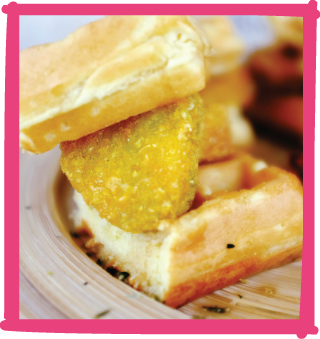 PAOW! mini bites
Mini morsels of plant deliciousness. Perfectly golden on the outside, juicy finish on the inside, PAOW! Mini Bites deliver colossal flavor in a crispy corn flake crust.
PAOW! rice crusted patty
Amazing flavor for memorable menus. Bake it. Air fry it. Pan fry it. Deep fry it. Ready-to-cook PAOW! Rice Patties provide a delicious source of rice protein in a corn flake crust.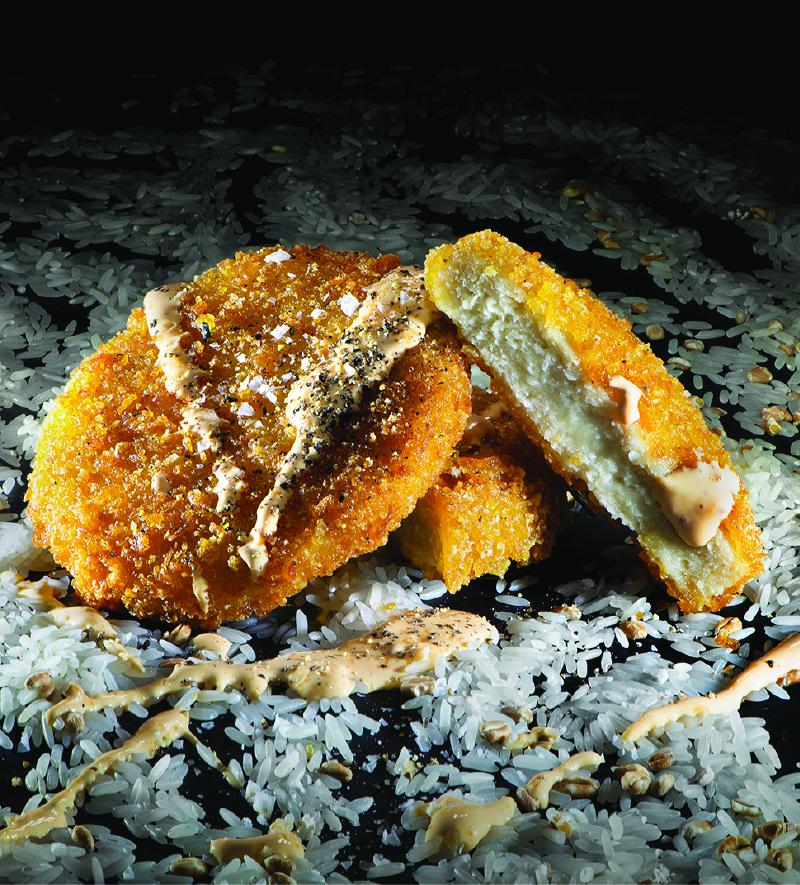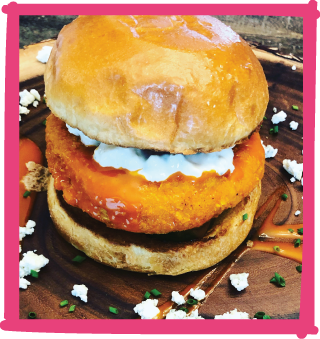 Whether using PAOW! as a featured entrée or as a component or topping to an on-trend signature dish, you'll find our versatile family of products work across your menu to captivate your customers with inspired flavor.