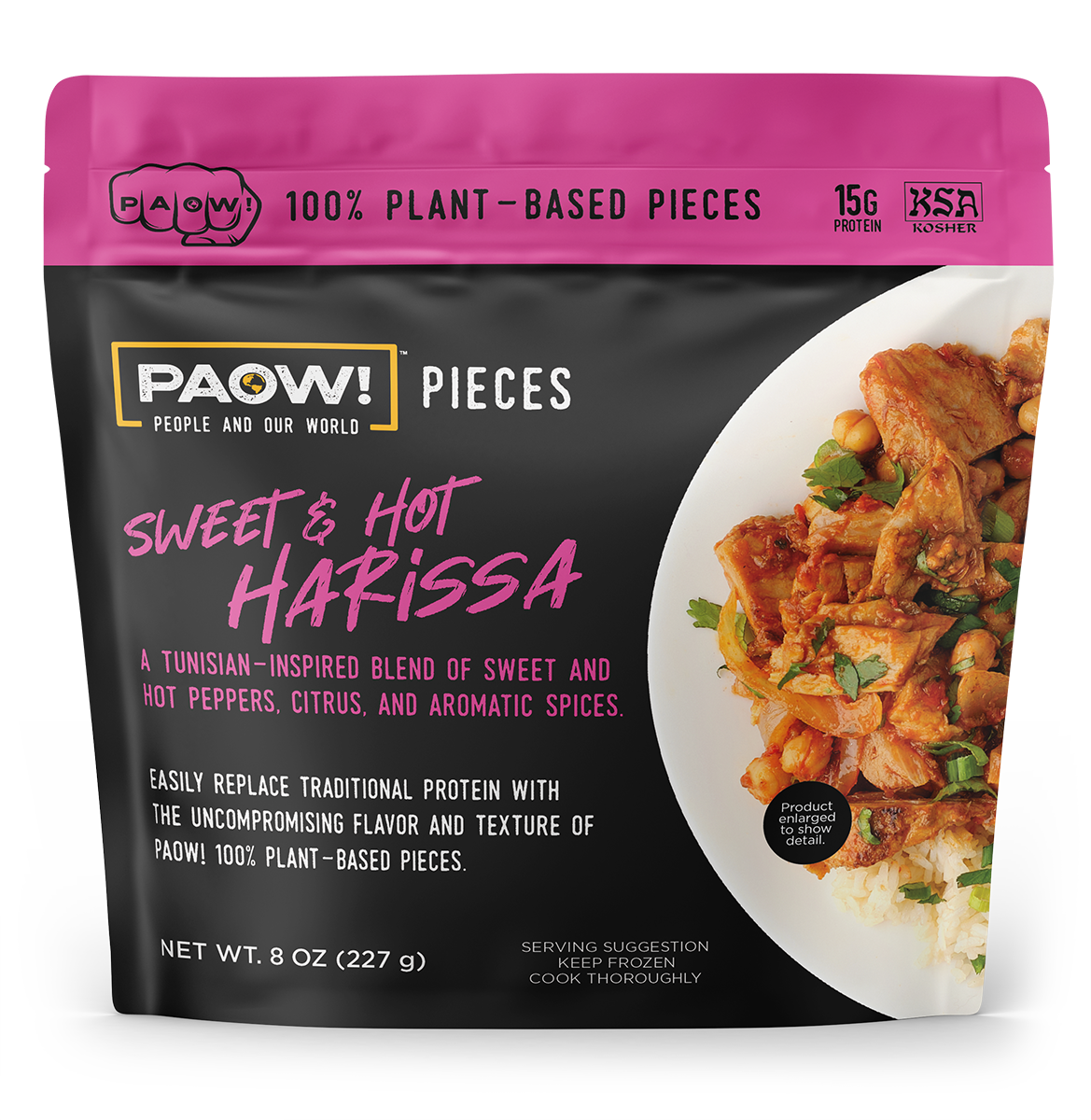 Harissa
PAOW!™ Pieces - Sweet & Hot Harissa
A balance of sweet & hot peppers, citrus, and aromatic spices.

Turn up the heat on rice or noodles. Add to couscous and veggies for a quick meal! 
"not just" Philly
PAOW!™ Pieces - "Not Just" Philly
Our select, smaller cuts add culinary coolness to any meal.

Enjoy a no-compromise classic Philly cheesesteak, now 100% plant-based. Try it in your next stir fry or add to your favorite sauce and toss with pasta!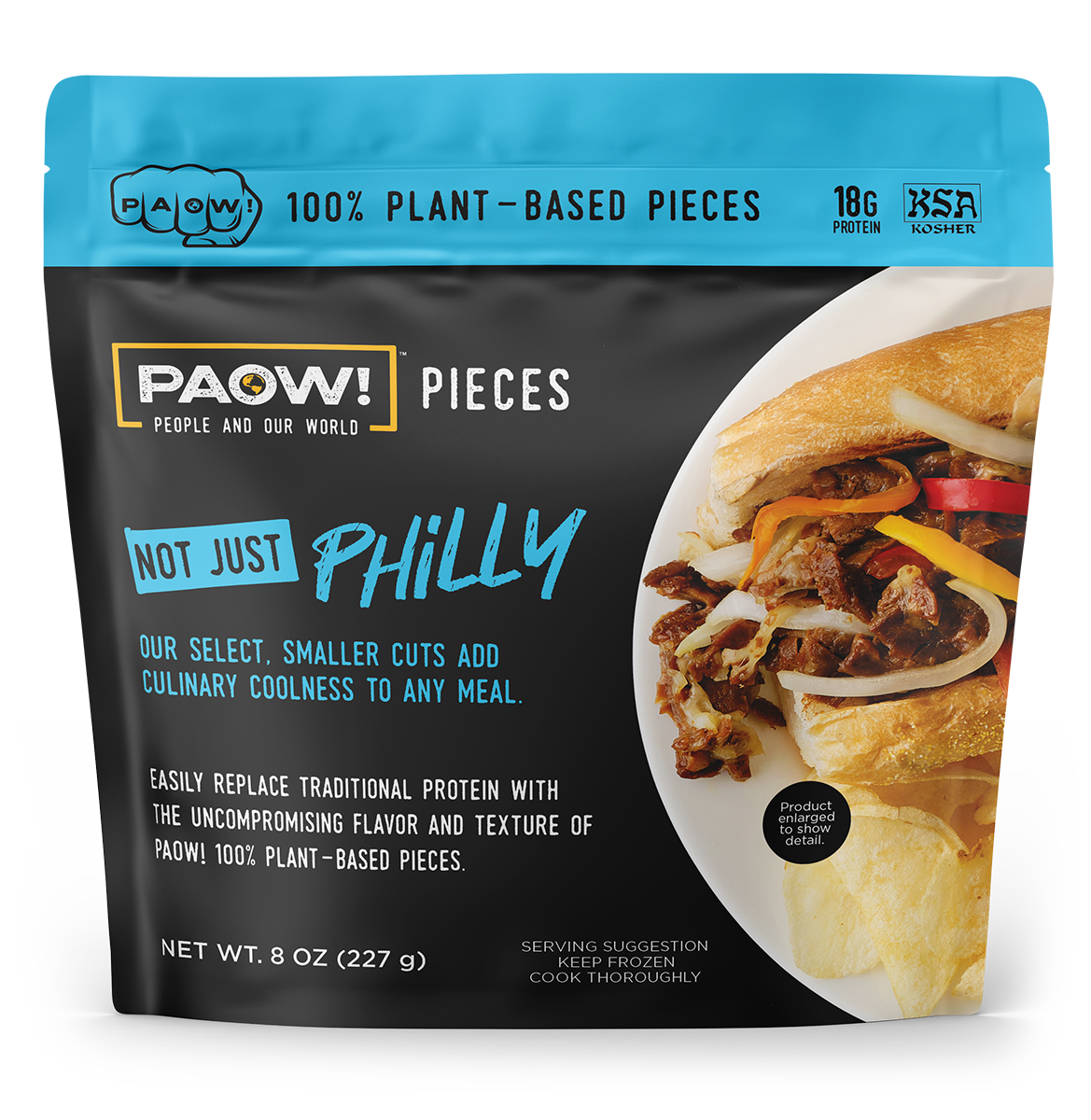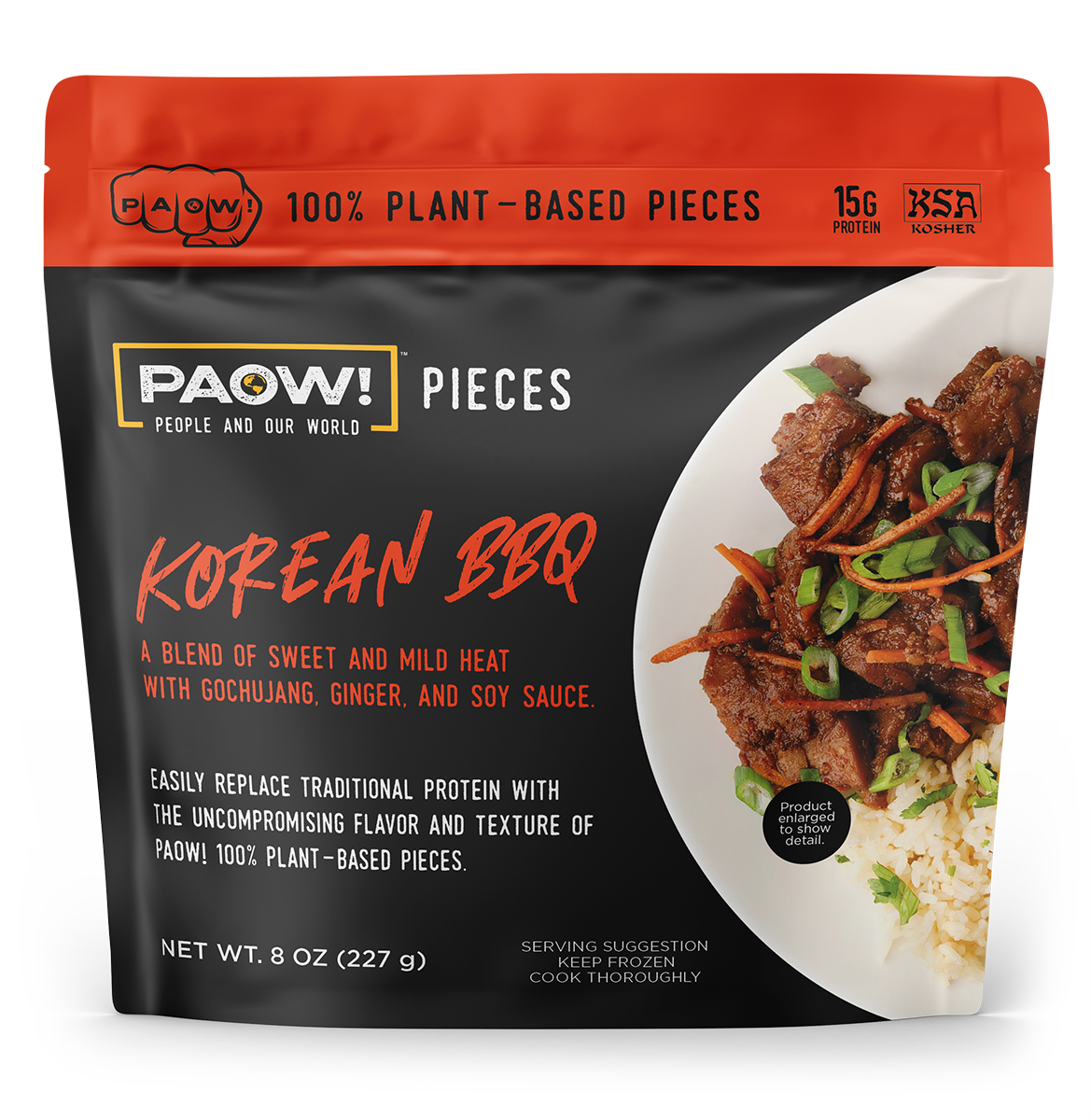 Korean bbq
PAOW!™ Pieces - Korean Barbecue
A blend of sweet and mild heat with gochujang, ginger, and soy sauce.

Serve over rice with your favorite steamed vegetables or any dish that needs a kick of sweet and mild heat. 
Southwestern
PAOW!™ Pieces - Southwestern Style
Our riff on the traditional flavors of West Texas.

Your new favorite fajita starts here. Also perfect for chili, nachos, tortilla soup, and more!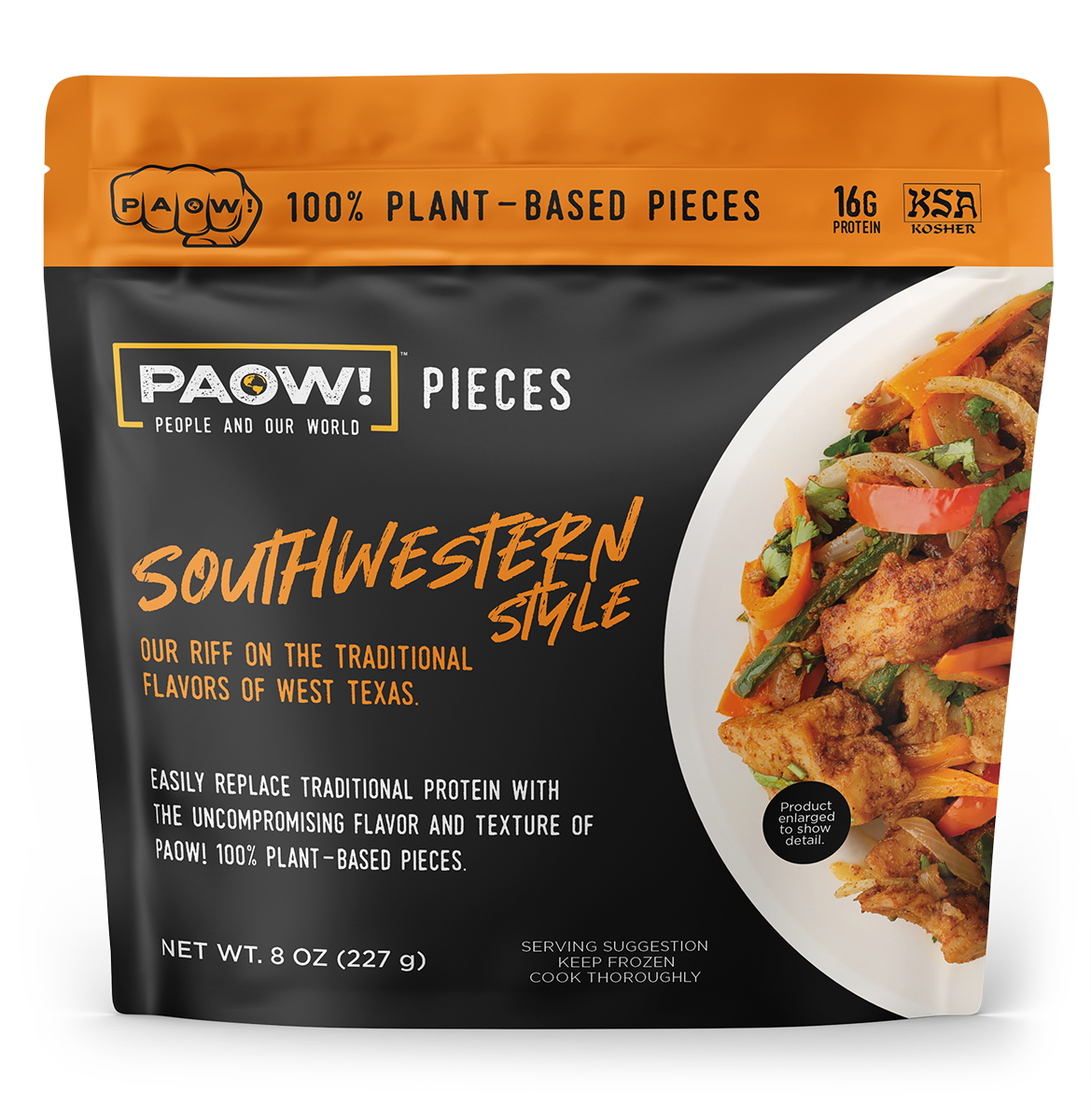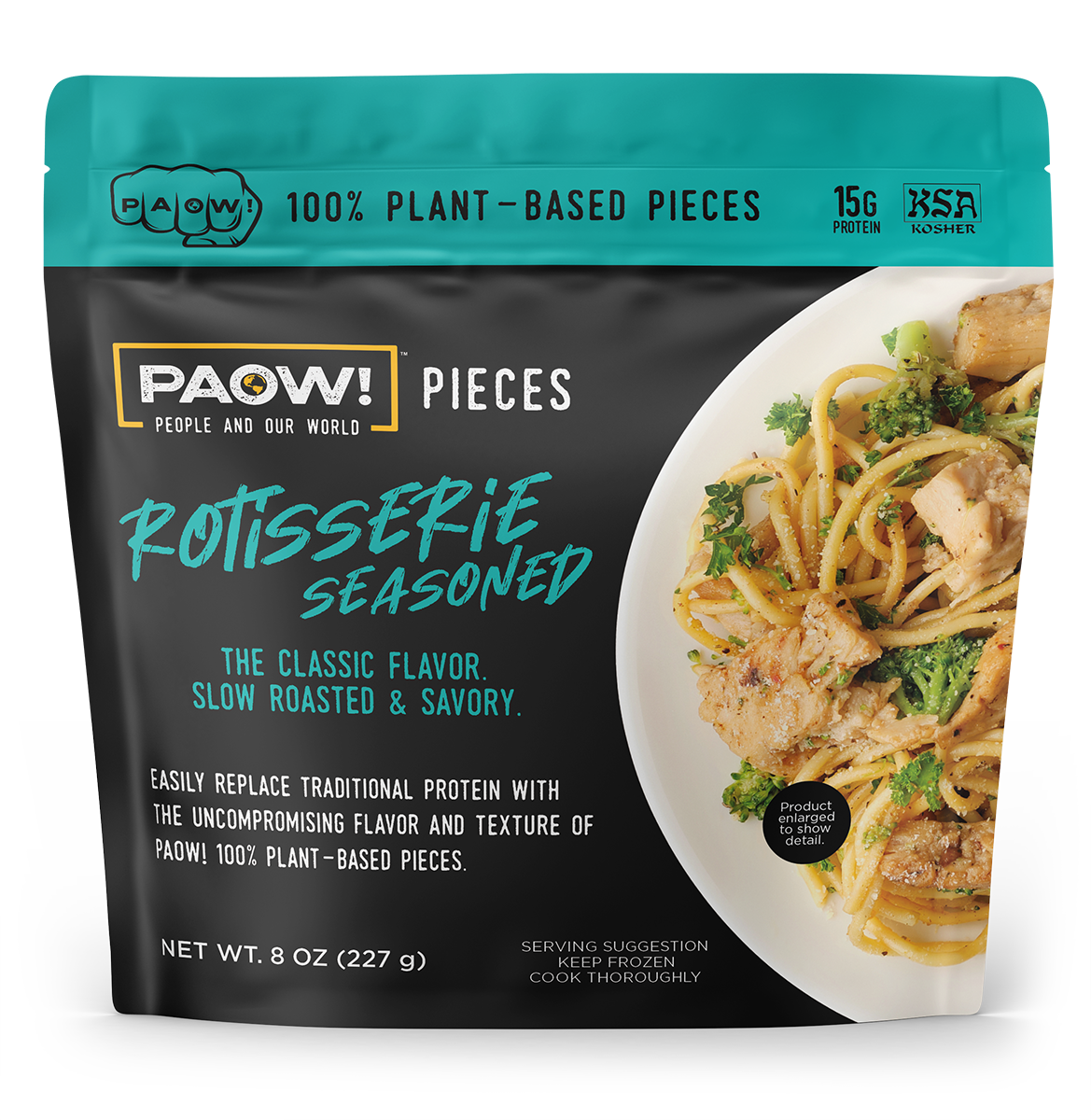 Rotisserie
PAOW!™ Pieces - Rotisserie Seasoned
The classic flavor. Slow roasted and savory!

Add protein to your favorite dish. Pan-fry, top a salad, make it into that special pot pie, or pair with stuffing and veggies for the ultimate comfort food! 
madras curry
PAOW!™ Pieces - Madras Curry-Flavored
A traditional blend of aromatic spices, slightly sweet and slightly hot.

Curry-up your favorite recipes with deep savory flavor. Add a side of mango chutney and steamed rice!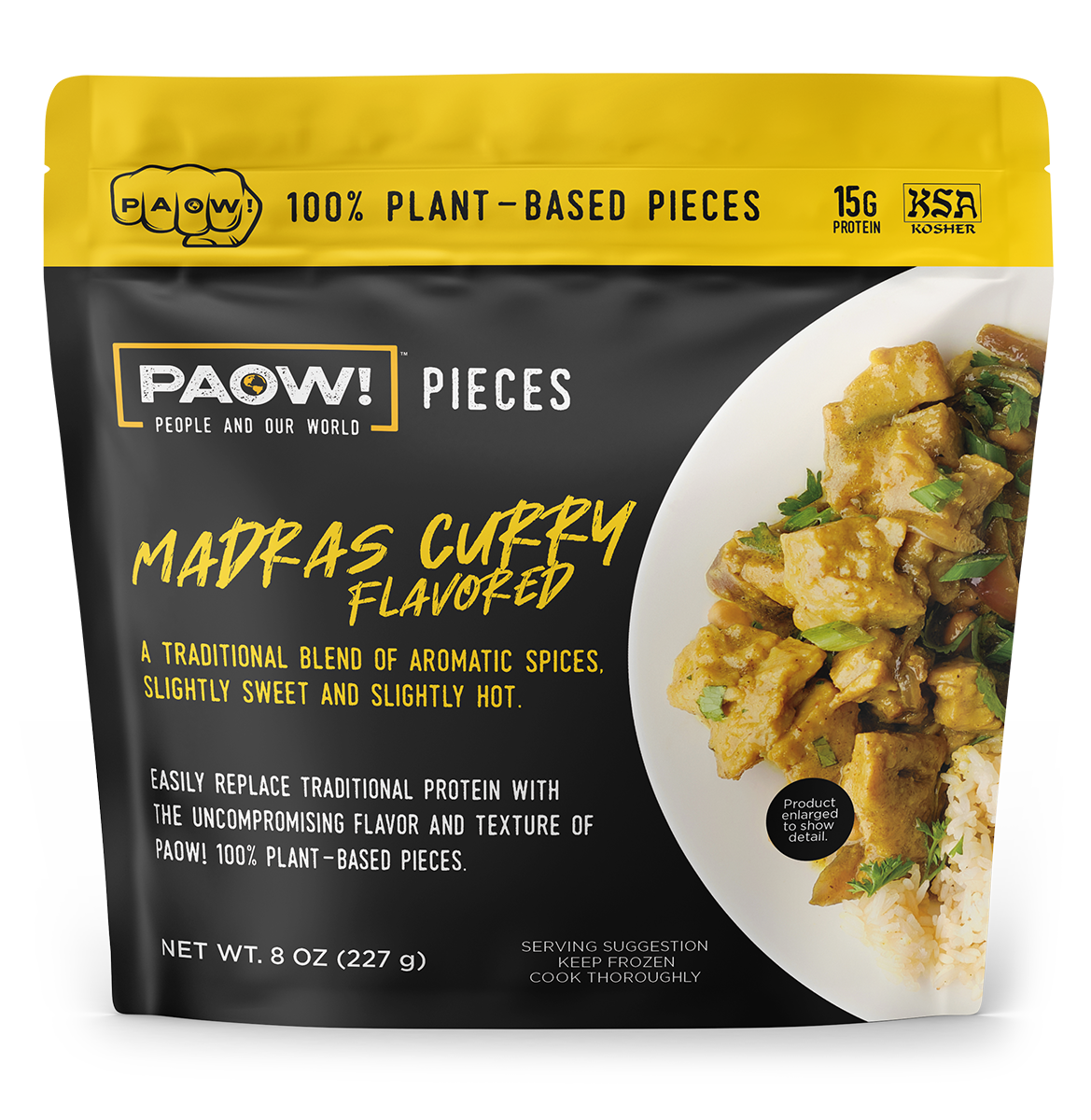 Sign up to to receive breaking news about the PAOW! retail launch and home delivery. Our team has been working hard to bring the PAOW! taste revolution right to your doorstep, and we are very close. Be the first to know... and of course, #NoSpam, ever. That's just gross.